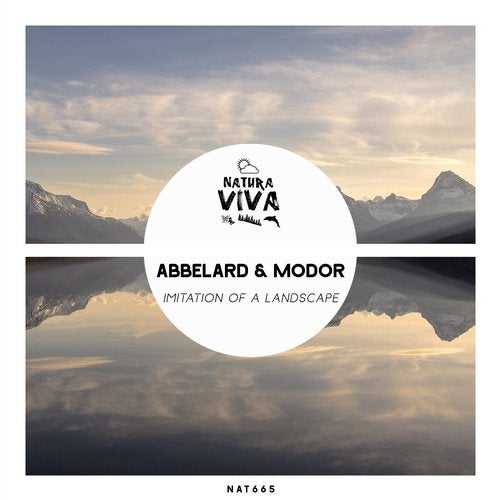 IMITATION OF A LANDSCAPE
"Imitation of a Landscape" is the last album by the duo Abbelard & MODOR, half greek and half italian, who put real passion, dreams and effort into this long musical journey, drawing in Music textures through colors and emotions of their sounds.
A brave and solid project, including 12 new beautiful tracks, available on Natura Viva Music starting from 24th January 2020.
MODOR is an underground melodic/electronic music producer born and based in Italy.
The project, born in late 2016, is supported by 6am Group (Los Angeles) and has rapidly reached support and release from solid world wide known labels.
On late 2017 MODOR has probably made his most important meeting in his music life. In fact he met Abbelard that in few time became his consolidate music partner. By their meeting they started a strong collaboration that brought them to close discographic contracts with such as huge labels as Frequenza, The Plot Music, Natura Viva, Egothermia, Minimal Sessions, Phunk Traxx and Redrum Music, but their release catalogue is surely going to grow in the future.
His under-building career has already seen collaborations with big names of the main stream such as Ramon Tapia, that, under the alias of "Amari" (Ramon Tapia's parallel project) has remixed his track "Nights" made in collaboration with Abbelard and released on The Plot Music. Same track has also been featured by Progressive Astronaut on its official YouTube channel.
The duo continues collecting great collaborations in fact they have been remixed by AlBird (right arm of the legend Kaiser Souzai) with their track "Prisoner" released on Minimal Sessions.
On 24th January 2020 has been released their most important work: "Imitation of a Landscape", a 12 originals and exclusive tracks album on Natura Viva.
Upcoming news: middle 2020 on MIRROR RECORDS (Switzerland) will be out "A NEW LIAR", ep including remixes by Marc DePulse and Lycos.